Congratulations to our winners this weekend at the Mensona shows. I'm proud of my guys....Henry, aka Sandy Oak's Oh Henry! (sired by Ben and out of Lacey) owned by Greg and Luann Nealon was Winners Dog yesterday for one point shown beautifully by Catherine Collins and today went Winners Dog and Best of Winners for a 3 point major and shown for the first time by County-Wide member and conformation class Instructor Jan McCarthy when Catherine had conflicts and couldn't show him. Thank you Jan and Catherine.


My Annie, aka Ch. Sandy Oak Wish Upon A Star RN CGC went Select Bitch yesterday for another 4 point major towards her Grand Ch. title and today went Best Opposite for I think another 4 point major handled by me both days.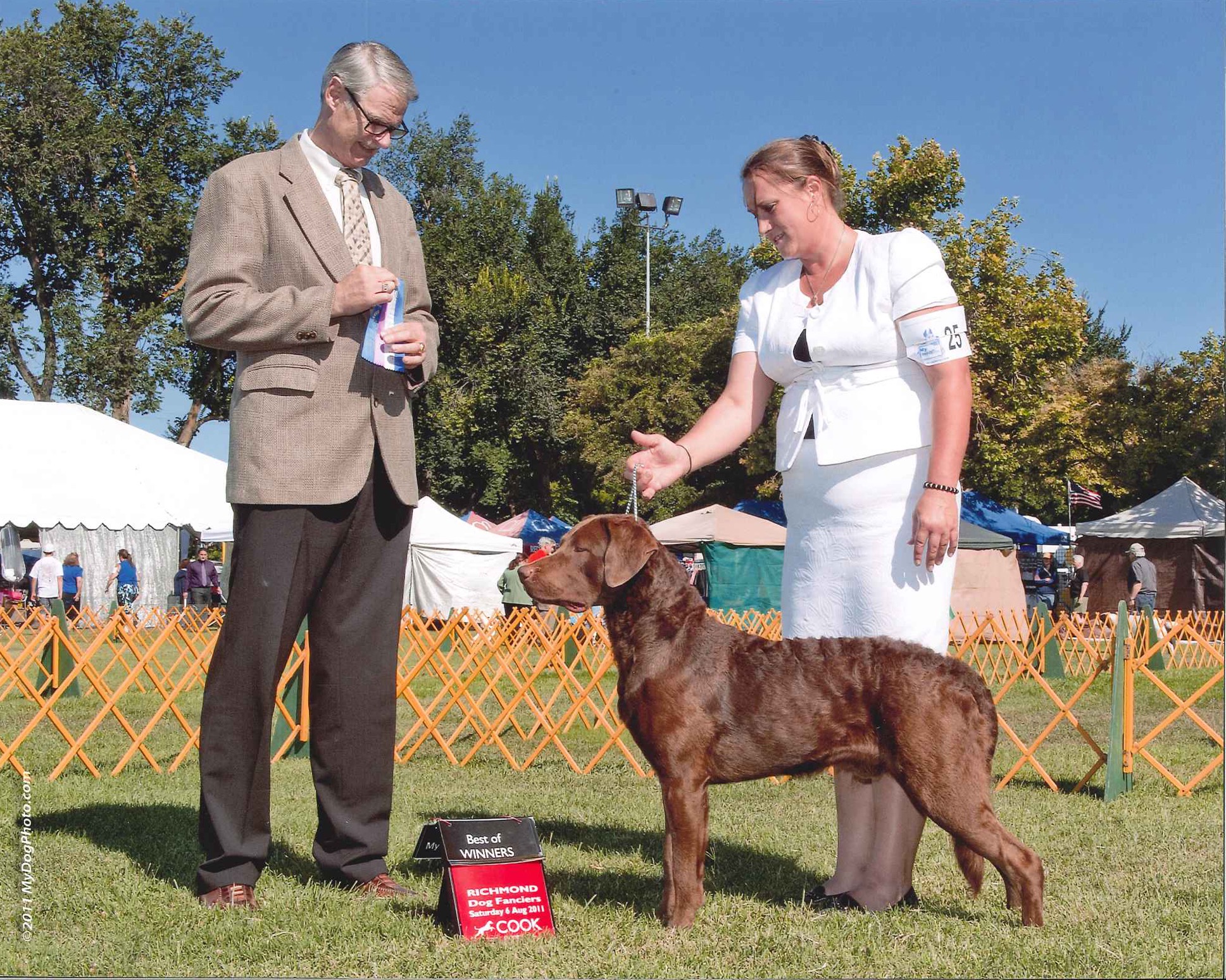 Today an 11 month old male, Sandy Oak's Oh Henry!, from the Lacey and Ben litter of last year, went Winners Dog and Best of Winners, handled by co-breeder Catherine Collins at the Richmond Dog Fanciers Show in Dixon, CA for his first point. Henry is owned and loved by Greg and Luann Nealon. Watch for more from this outstanding looking young dog!!

That's right we now have some video of the puppies.. stay tuned we will be adding more as time permits..
This was shot at
12 days old
and they are just stating to open their eyes at this point. and
part 2 is here
.